Patient Testimonials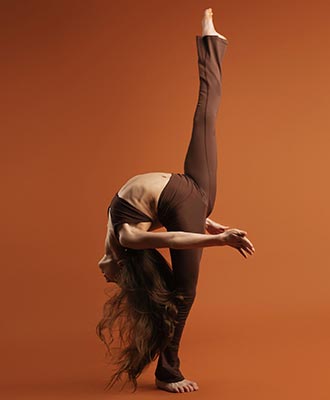 I would like to thank Dr. Schlechter for his care and professionalism. My daughter, Helena, is a 12 year old dancer that was dealing with swelling in her left knee. Dr. Schlechter was certain to explore every possibility. No rock was left unturned. As a parent, I was confident that he really wanted to resolve the issue and figure out the WHY. She ended up getting a synovectomy. Every visit, he and his staff were welcoming and personable. He always made sure my daughter was part of the conversation and understood what was going on. Thank you for walking us through this and always being willing to answer all of my questions. Thank you Dr. Schlechter for helping Helena return to what she loves-dance!
Dr. John Schlechter is an OUTSTANDING pediatric orthopedic surgeon. My teenage son had a Medial Patella Femoral Ligament done by Dr. Schlechter. Dr. Schlechter explained in a professional, unhurried, caring manner all the nuances of the surgery, the success rate of the procedure and post op rehab. My son and I NEVER walked away from his office in a state of confusion regarding ANYTHING germane to my son's surgery. As a retired First Responder firefighter of twenty five years, I know "exceptional" medical professionals when I see them. Dr. Schlechter is of that ilk.
I'd recommend him, Dr. Lalonde or Aminian in a heartbeat. I thank God for bringing my son to Dr. Schlechter.
God bless you all!
P.S. High MARKS also to the front office staff to the doctors assistants and P.T. specialists.
George M. Igawa Jr.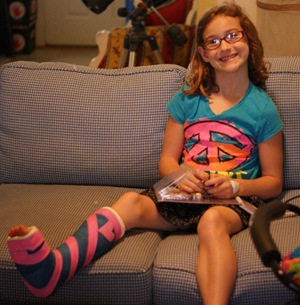 Rachel
I wanted to take a moment to thank Dr. Schlechter for his excellent work on my daughter's foot. She had been experiencing severe pain for nearly 2 years. We visited several specialists during that time, none of whom offered solutions to her pain. Dr. Schlechter took the time to evaluate what was best for my daughter for now and in the future. He found a surgical approach to repair the cartilage lesion in her foot. It was minimally invasive and highly effective.
Before surgery, she had spent months taking pain killers full time because the doctors we were seeing previously had no idea how to fix her foot. After Dr. Schlechter's surgery, she is pain free and getting back to being a happy kid again. I can't thank Dr. Schlechter enough.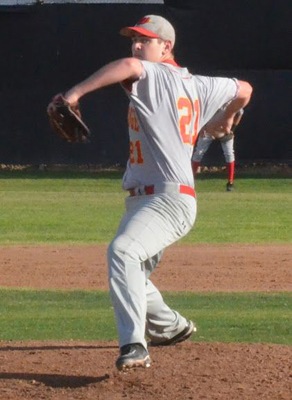 The Rogers Family
Dr. Schlechter and his staff were very supportive leading up to Connor's labrum surgery and throughout his recovery process. He's back at 100% and playing baseball again. We highly recommend Dr. Schlechter!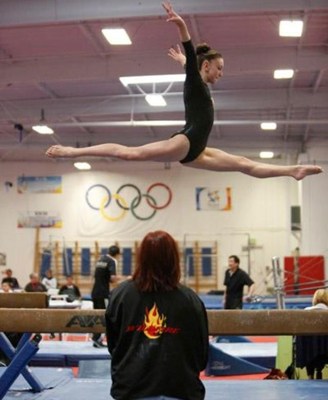 Elsie G
Dr. Schlechter has to be the most amazing doctor by far. Our daughter Sammie is a competitive gymnast. During the last two years she has had several injuries. Both ankles she has had fractures and severe sprains multiple times. She has fractured her left hand. She also had issues with her wrist as well. The approach Dr. Schlechter took with our daughter with each injury was beyond amazing. He was very compassionate to her needs yet he was very honest about his diagnosis with each injury. The way Dr. Schlechter explained the injuries, which treatment he recommends and the importance of her recovery were very helpful. Because of his treatment plans and the recovery times he gave our daughter she has been able to stay very strong both physically but most importantly mentally. His ability to explain to our daughter the long term effects if she didn't heal properly was the best. She reminds herself of his advice almost on a daily basis and is so very thankful to have him as her Pediatric Orthopedic Surgeon. Thank you Dr. Schlechter so much for your amazing ability to keep our girl healthy, strong and happy.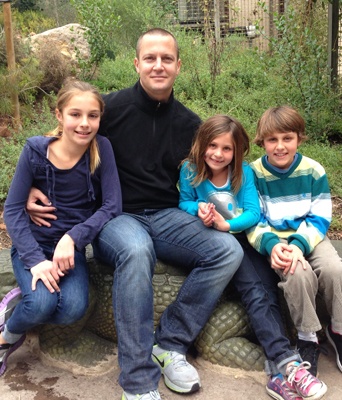 The Barton's
Approximately 9 months ago, my son, Race (8 years old), was diagnosed with a bacterial infection which hollowed out a bone in his ankle. Dr. Schlechter performed surgery immediately thereafter. The infection was extremely close to the growth plate, making our anxiety greater. The surgery was successful and we owe Dr. Schlechter and his team for their outstanding efforts. Throughout the entire process we felt important, and informed knowing the prognosis / status, to include the post op appointments. Thank you Dr. Schlechter for giving my son the ability to run, jump, and play again.
After injuring my foot playing basketball, my mother and I wanted to find the best sports specialist around. We had heard great things of Dr. Schlechter and decided to choose him. Throughout my healing process, about two months, I visited him three times, and each time was great! The office worked well with our difficult schedule and we never had to wait more then ten minutes. He (Dr. Schlechter) was very helpful and worked well with me as a individual. I recommend everyone to consider him. Thank you Dr. Schlechter!
Chad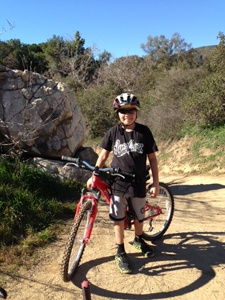 Patrick
My son, Mason, was accidentally hit while riding his motorcycle on one of our family outings. By Miracle, Dr. Schlechter came upon my son's injurys. A broken femur! From the first impression, his ability to explain with confidence, assured to us that he would take care of our son. Thoughtful and to the point, we received the best care above and beyond our expectations! He was remarkable and made my son's experience reassuring and positive. I could not have asked for a better doctor in our situation! My son is well on his way back to being a kid!! Swimming, skating, and mountain biking among other activities......all passions are back!!!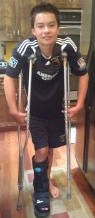 Laura
We are very thankful to have been referred to Dr. John Schlechter. Our 12-year-old son Bryce is a club soccer player and one day after practice he told us he could no longer run. His right foot hurt on the side. Bryce's pediatrician ordered an x-ray and said it may just be a bone bruise so take some Advil. Fortunately, "just to be on the safe side" he referred Bryce to a specialist. Thank goodness he did! No kidding, within one second of looking at the x-ray Dr. Schlechter told us Bryce had a stress fracture (of the 5th metatarsal).Dr. Schlechter said he could only be 90% certain and that an MRI would be 97% certain. To maximize healing time, Dr. Schlechter suggested putting a cast on Bryce and scheduling an MRI. If the MRI indicated otherwise, we could remove the cast. Of course the MRI confirmed the stress fracture and we were relieved that Bryce had already begun to heal the week prior.
While it has been difficult for Bryce since he has missed his entire soccer season; we appreciate Dr. Schlechter's conservative approach to recovery time; i.e. length of time in a cast and in a boot. We don't want Bryce to have to go through this again nor to miss another season! We have a friend who had the same break as a college soccer player and under the care of his doctor suffered the same break two more times and ultimately had surgery to fuse the bones together.
Additionally, Dr. Schlechter gave us great preventative tips about Superfeet insoles and the importance of choosing good shoes. We would recommend Dr. Schlechter to anyone!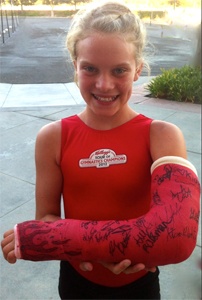 The King Family
Dr. Schlechter is amazing! We are so extremely grateful he was on call the night our daughter fell on bars at gymnastics workout last month! He consulted with the ER doctor and facilitated the process of her healing before even meeting her:) From our first meeting in his office, to surgery, post op, and then cast removal today, he has communicated everything so clearly & compassionately, with awesome humor, & an amazing passion for his work and for my child.
Thank you for fixing our girl:) We are grateful to have had "the best" take care of her... she adores you, and also wants to thank you for the awesome red cast so she could get the Fab 5 to sign it! Thank you!!!!!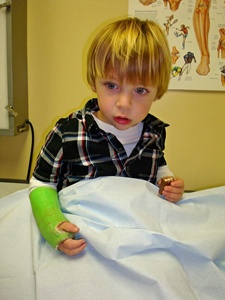 Erin
My oldest son, Matthew, had the unfortunate experience of breaking his arm when he was just two years old. Fortunately, Dr. Schlechter's sense of humor and gentleness made the process so easy and enjoyable for Matthew. He enjoyed visiting his office several times, and especially enjoyed the application of his green cast. Even the potentially scary event of removing the cast was made less scary, as Dr. Schlechter patiently walked my son through the entire process.
And, as a mother, I felt at ease about the entire situation, as Dr. Schlechter was very thorough and informative. He gave me the option between a Rhino removable wrist brace and a fiberglass cast. I chose the fiberglass cast because my son is quite active, and I was worried that he may potentially remove the brace at night. In fact, Matthew's overall experience was so positive, that deterring him from "breaking another arm", is not a threat. He simply says, "I will just go back to Dr. Schlechter and get a blue cast next time".
As a child life specialist I value the involvement of children in the health care plan. Dr. Schlechter is superior at this, his compassion for his patients, respect for their wishes and determination for optimal outcomes is consistently centered around each individual patient. His welcoming demeanor, enthusiasm for healing children combined with his superior clinical skills make him an amazing physician.
Dr. Schlechter willingly shares his knowledge, he is encouraging and will strive to make improvements for each child's health. Whether your child is an athlete, an artist or an aspiring astronaut, Dr. Schlechter will demonstrate commitment to your child's well-being and work collaboratively to enhance your child's condition.
- Stephanie
Child Life Specialist,
Children's Hospital of Orange County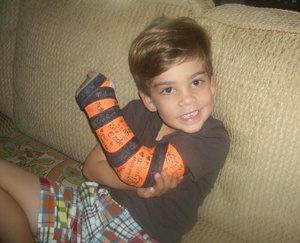 Amy
During the fall of 2011, our son, Brendan fell off of his Razor scooter and broke his elbow. We went to see Dr. Schlechter the next day and he confirmed the break. Right from the start Brendan was totally relaxed as he met Dr. Schlechter and he told him step by step what he was going to do. Brendan actually had fun while getting his cast on and enjoyed the experience. We are very grateful to Dr. Schlechter and his team for their love and care!!!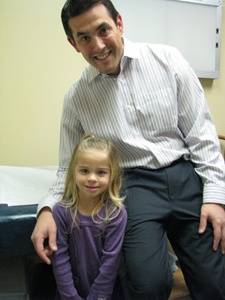 Stacey
My Daughter was 3.5 yrs old when she fell and fractured her wrist. The care Dr. Schlechter gave us was OUTSTANDING. He opted for the brace instead of the cast and it was 100% the right decision. He made my Daughter feel so at ease. Would absolutley recommed him!!