Dr. John A. Schlechter

Pediatric Orthopedic Surgeon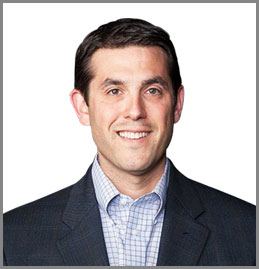 Dr. Schlechter is a board-certified fellowship trained Pediatric Orthopedic Surgeon with a subspecialty certification in Orthopedic Sports Medicine. Dr. Schlechter specializes in sports medicine, arthroscopy and fracture care for children and adolescents.
Dr. Schlechter's philosophy of care: "I try to keep the young athlete engaged in their treatment plan and ensure that they understand their condition." Some specialized procedures that Dr. Schlechter commonly performs include growth plate sparing techniques including anterior cruciate ligament reconstructions in the growing athlete as well as reconstruction for patella instability including trochleoplasty, meniscal repairs and shoulder stabilization.
Dr. Schlechter received his Bachelor of Science degree at Arizona State University, before attending the New York College of Osteopathic Medicine at the New York Institute of Technology. Upon graduation, Dr. Schlechter completed his Orthopedic Surgery Residency thru the Riverside University Health System, here in Southern California, where he is currently the Assistant Residency Program Director for the Orthopedic Training program as well as the Director of Orthopedic Education and Research. He completed a Pediatric Orthopedic and Scoliosis fellowship at Rady Children's Hospital San Diego as well as a post-fellowship preceptorship in Sports Medicine and Arthroscopy at the Orthopedic Specialty Institute in Orange, CA.
He has lectured at various local, national and international meetings and has authored numerous book chapters and articles in peer reviewed journals. He is an active part of the clinical faculty for the Western University of Health Sciences and participates in the education of Orthopedic Surgery residents from various regional training programs as well as the emergency medicine and pediatric residents of the University of California, Irvine.
He has been selected by the American Osteopathic Board of Orthopedic Surgery (AOBOS) as a board member in 2018. He conducts clinical examinations for surgeons applying for board certification, and also is an item writer for the AOBOS board examinations.
He serves as team physician for several local high schools. He has participated in several orthopedic mission trips to Santo Domingo, Dominican Republic and remains interested in international orthopedics. He is a fellow of the American Orthopaedic Association, the American Academy of Orthopaedic Surgeons and the American Osteopathic Academy of Orthopedics as well as a member of the Pediatric Orthopedic Society of North America (POSNA), the Pediatric Research in Sports Medicine Society (PRiSM) and the Arthroscopy Association of North America (AANA).